Choosing a Quality Kitchen Resurfacing company
Many people who are considering getting a kitchen respray may find themselves combing through every possible service looking for the best deal. For many people, the number one priority in any Kitchen resurfacing service is the price. This should never be the main motivator. While price is important it does not make sense to spend 80% of the money and not get a good long term job done.
Indeed, many home improvement projects can be expensive, so it's understandable that people have been all but conditioned to seek the least expensive option they can find.  First it's important to take the guessing
Also, people have become so accustomed to getting regular home improvement services, they may almost find themselves unknowingly thinking all home improvement services are created equal in the first place. Contact us at Kitchen Respray.com for a quote
They may find this theory tested after they see the results of the painting kitchen service that offered them the cheapest possible price.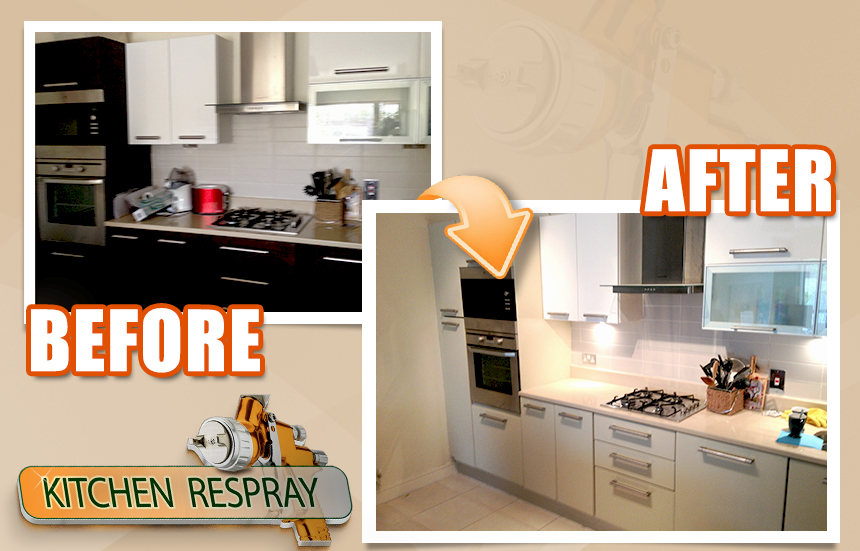 What people are truly afraid of is getting cheated out of their money in some way or another. All they have to do to avoid that is look for a service with excellent ratings from customers. In that situation, the customers will know for sure the price of their kitchen respray was simply a reflection of the quality service they received.  Otherwise, they may find themselves having to pay more money just correcting the work of a previous service, or they may not end up with the kitchen they deserve.
Philip Mckinney owns and operates one of the largest and most successful kitchen respray companies in the industry. He essentially coined the term "kitchen Respray" when he purchased the domain kitchenrespray.com in 2010. He has developed most of the "best practices" and industry standards in the Respray sector. Philip has written hundreds of articles on every aspect of the business and processes including the wider scope of the respray business in general like PVC respray, Bath respray, furniture respray, worktop respray, and repair.